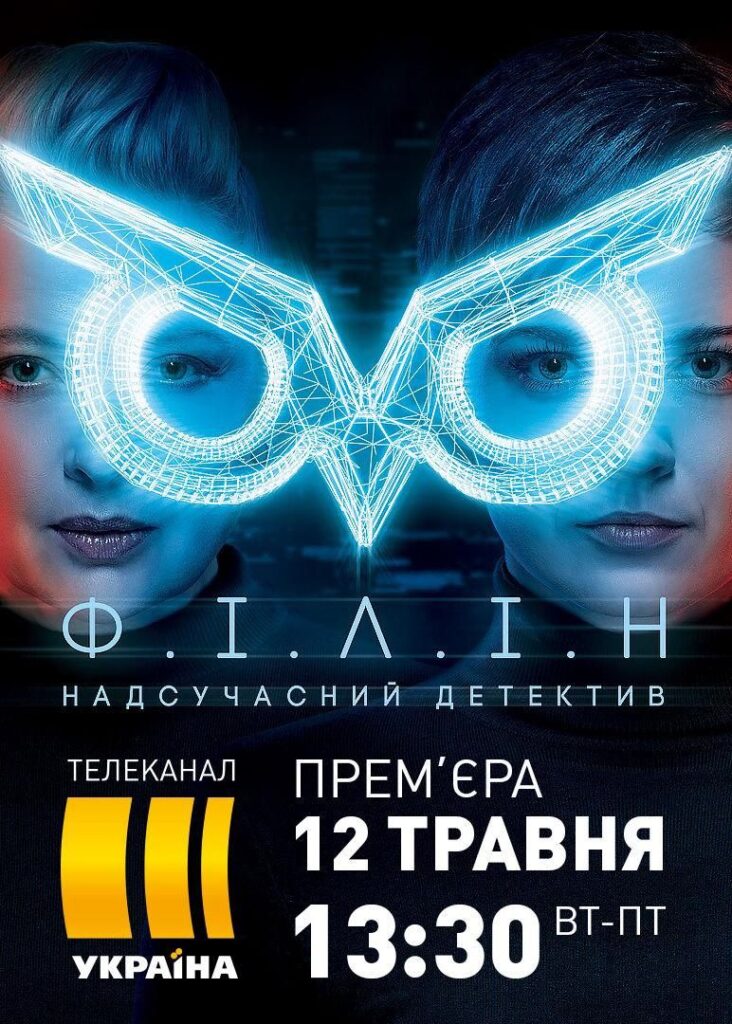 PROMO FOR TRK UKRAINE. UKRAINIAN TV DETECTIVE SERIAL.
CREDITS
PSB Team
Director — Ivan Sautkin
DoP — Yuriy Barsuk
Executive producer — Bella Terzi
1st AD — Anastasiia Soviak-Krukovska
Production manager — Alex Golubenko
Production assistant — Anna Usova
Props master — Zhanna Kharkova
SFX — TORNADO SFX
Animal trainer — Natalia Yurchishina
Stylist — Anna Obraztsova
MUA — Nataliya Dreshpan
Bidding producer — Anna Usova
Post Production — TPH-ONE
LOCATIONS:
Ukraine
CHECK ALSO MAKING OF PICTURES ON OUR BEHANCE CHANNEL
SYNOPSYS:
EMPLOYEES OF THE NEWLY CREATED POLICE DEPARTMENT ARE INVESTIGATING CONFUSING CRIMINAL CASES. THEY ARE HELPED IN THIS BY A SPECIAL COMPUTER PROGRAM CALLED EAGLE OWL.INTRIGUE AND UNPREDICTABLE TWISTS FORCE THE HEROES TO FACE NEW CHALLENGES OF FATE EVERY DAY. THE NAMES OF HIGH-RANKING POLICE OFFICIALS ARE INCREASINGLY BEING HEARD IN THE CASES UNDERTAKEN BY FILINS SPECIALISTS. HEAD VALENTYN SMISHKO CANNOT STOP THE WORK OF A SUCCESSFUL DEPARTMENT.THE ONLY WAY OUT IS TO «OVERWHELM» THE DEPARTMENT WITH PARTICULARLY COMPLEX CASES THAT WILL NOT BE REVEALED, AND THE EXPERIMENT WILL BE CURTAILED. THE WHOLE OLD SYSTEM IS UNITED AGAINST THE EAGLE OWL DIVISION.